As a woman sites in a parked car on the side of a road in Hyderabad, India, a beggar appears by her window asking for money. She searches her handbag, but eventually says she has nothing to give him.
The beggar smiles and pulls out a card machine, offering it to her so she can pay by debit card.
This surprising use of cashless payments emerged in a WhatsApp video that went viral in 2014. Although it later turned out the footage was likely a publicity stunt, India's prime minister, Narendra Modi, referred to it in a speech more than a year later, saying it demonstrated his nation's ability to adapt to technological change.
The video also demonstrates how the use of money is changing. While much of the focus of the media, central banks, and governments has been on cryptocurrencies and related technology, the mobile phone is fast becoming the payment method of choice for many users of government-issued currencies.
The clinking of loose coins and the rustle of folding currency are fast disappearing, in exchange for a silent, digital swipe. And while many people in Western nations see that as a convenient alternative to cash, it can be life changing for people who have not previously had access to a bank account.
Where cash was once king, contactless cards, telephone banking, and apps such as Apple Pay and Barclay's Pingit are gradually replacing physical currencies. But while the change is happening almost everywhere, it's occurring at different rates in different places. 
According to a report by ForexBonus.Com, countries leading the digital cashless revolution include Canada, Sweden and the United Kingdom. Sweden in particular has generated a great deal of speculation that it could become the first cashless society. The country of 10 million people has one of the best internet infrastructures in the world, and shops often have "no cash" signs in their windows. Even flea markets and schools now accept cashless payments. And this change has happened fast: In just over 10 years, Sweden has more than halved the amount of cash in circulation to 50 billion kronor ($6.14 billion) from 112 billion kronor ($13.75 billion).
As a result, Stefan Ingves, the head of Sweden's central bank, argued in February 2018 that the pace of transformation was too fast. He said new regulation was needed to ensure that cash remain accepted and that the central bank retain some control over payment systems.
"In fact, if nothing is done, Sweden is heading for a situation where all means of payment that the public has access to are given and controlled by commercial actors, while we also see the emergence of new so-called electronic currencies of varying kinds," wrote Ingves in the Swedish press.
Fears over the disappearance of physical cash in Western economies include worries about whether central banks could lose control of currencies to businesses and people racking up unintentional debt because of the ease with which electronic payments can be made. There are also concerns the physical infrastructure for distributing bills and coins could become so eroded that a tech catastrophe could imperil financial systems if money was to become unavailable. 
According to an International Monetary Fund blog post, the risks for states have shifted from dealing with illegal activities such as counterfeiting to modern, high-tech cybercrime. For citizens, however, cash allows them to use their money as they will, without the fears of constant state interference and regulation.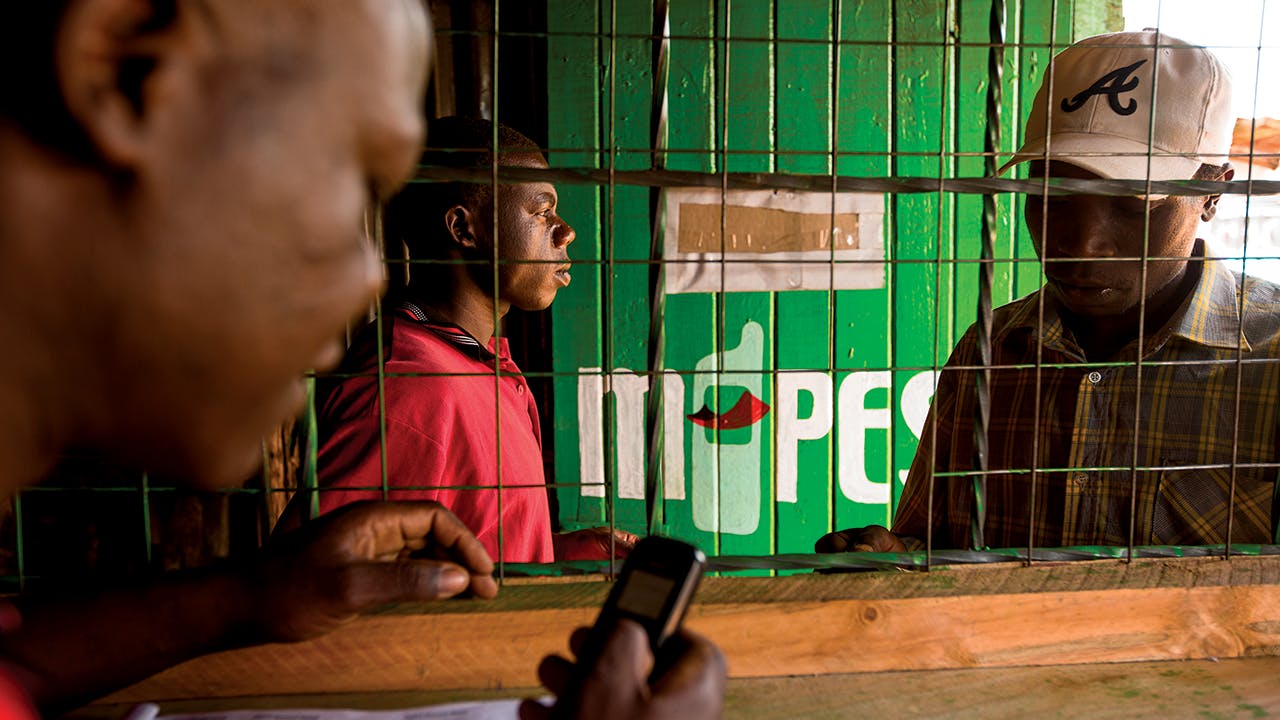 And none of this accounts for informal "shadow" economies, which deliberately avoid bank accounts and taxation. While it may become easier to track payments and bill people for their dues to the state, it is hard to know what might be lost, as this money still works its way back into the system. For example, the United Kingdom's shadow economy was estimated to be worth more than £200 billion in 2017 compared to a formal, taxed economy of £1.9 trillion. But who the winners and losers might be if it were all regulated—possibly small businesses and manual laborers who might otherwise struggle to make a living—is hard to gauge. 
Meanwhile, in a move reminiscent of the Indian beggar with the portable card machine, Swedes have been able to give cashless payments to sellers of Situation Sthlm, a magazine sold by homeless people. Payment company iZettle has been working with the publisher to provide vendors with smartphones and card readers that allow debit and credit card payments. 
The debate about the pros and cons of e-payments is likely to continue, with concerns over the dangers that criminals could hack into systems needing to be weighed up against benefits such as the difficulties robbers will have in physically stealing money. 
In developing countries, however, the response has been somewhat different, as e-payments have emerged as a key tool for empowerment. In parts of Africa, especially Kenya and Tanzania, and in India and Afghanistan, e-banking has already transformed the lives of many for the better among populations that previously had little or no access to formal financial services. And the key motivation for phone payments has not been simplicity, but rather the need to provide access to loans for people who previously had little or no access to financial systems. Many people in these areas are "unbanked," which prevented them from being able to access loans to start or run their own businesses and earn a living. 
One such initative—M-Pesa, Swahili for "mobile pay" in Swahili—has been the focus of much attention because of the way it has changed financing by allowing people to access bank borrowing and transfer funds using text messaging. M-Pesa came about as the result of a joint experiment between the United Kingdom's Department for International Development and Vodafone. Initially, this was aimed at providing a microfinance payment system that would allow Kenyans to take out and repay loans via SMS over the country's Safaricom network, part-owned by Vodafone. Many Kenyans do not live near cities or towns with banks.
 The service swiftly grew in popularity. According to the Communications Commission of Kenya, it had 17 million users in that country by 2011, swelling to over 25 million by 2015. More than 30 million people now use M-Pesa across 10 countries. 
The system in Kenya is simple: users can deposit cash anywhere in a network of more than 120,000 outlets, including shops and airtime sellers, which act as bank deposit takers. Money can then be transferred from user to user by SMS. At first, the more basic mobile networks meant that SMS was the easiest and safest way to transfer funds, but as networks have evolved, so has the technology. An M-Pesa smart wallet, similar to Google's and Apple's, is now also available to smartphone users, though most customers have yet to upgrade.
M-Pesa and rival mobile payment mechanisms have had huge effects on Africa, particularly as mobile phone use has also grown. A report by the mobile industry trade body GSMA said that by the end of 2017 there were 176 million unique mobile phone subscribers across the West Africa subregion, which comprises the 15 members of the Economic Community of West African States. 
Overall subscriber penetration reached 47 percent in 2017, up from 28 percent at the start of this decade, according to the GSMA. "Despite the remarkable subscriber growth in the sub-region in recent years, and indeed across Sub-Saharan Africa, more than half of the region's population do not yet subscribe to a mobile service," it noted, adding that West Africa's youth demographic would probably lift subscriptions to 54 percent by 2025. 
"The industry's growth in the region has been mainly driven by major telecoms companies, including Airtel, MTN, and Orange, who are looking to replicate Safaricom's success in East Africa," the report said. 
Cashless payments are also helping poorer communities deal with unexpected difficulties. A 2016 Massachusetts Institute of Technology (MIT) study said mobile payment systems have helped Kenyans to save more money and manage financial hardships, such as crop failures, droughts, and illnesses. 
Alpha Bacar Barry is head of a microfinance organization called Jatropha, based in Guinea in West Africa. Jatropha works with students, young people, entrepreneurs, and women's groups in rural areas, and lends sums between $10 and $3,000. He said that without mobile banking and loan systems, it would have been impossible to provide these services to people in Ebola-hit areas during the 2015 crisis, when travel was avoided at all costs because of the contagious disease. 
"While we still had Ebola-affected people, we had some money from the UN to go in and fund a few women's groups to help with entrepreneurship," said Barry, a former consultant with the United Nations Industrial Development Organization. He added that some of Jatropha's borrowers are involved with retail or craft businesses, but most still work in agriculture. "We had to remove banking operations from those places because we were not allowed to go into Ebola-affected areas," he continued. "But we did due diligences, the loan profiles, did all the operations by telephone, transferred the money by telephone, and the women paid back 100 percent of the finance." 
Mobile platforms allow groups like Jatropha to be flexible. They have lower operating costs than physical banks, Barry explained, while they simplify management processes and help to provide loans to the right people. The MIT study said such services in Kenya have been particularly beneficial to households headed by women, with many shifting from agriculture to other occupations. The researchers said that the spread of mobile-money services has helped raise 194,000 Kenyan households out of extreme poverty and allowed 185,000 women to change from farming to other jobs. 
According to Charlie Habershon, an international development specialist at PA Consulting in the United Kingdom, mobile payment systems have taken money out to rural communities in ways that had not been previously possible. One of their main benefits was to enable more people to build credit ratings, Habershon said. "Suddenly people are starting to build a financial history in a way that they have never been able to before." 
This, in turn, has enabled them to buy other new products that can power their homes and generate income. Habershon gives the example of M-Kopa (Swahili for "borrowed"), a business founded by some of the people originally behind M-Pesa, and growing in popularity in Kenya, Tanzania, Uganda, and other countries. After mobile-phone users of the service make an initial deposit, they are able to buy electricity-generating solar panels. Such panels let them light their homes at a cheaper cost per day than kerosene, and without the risks that come with burning the fuel in their homes. After two years of regular payments, the solar panels belong to the buyers. But their newfound credit ratings mean they can also buy other equipment, such as refrigerators and TVs.
 "These are core products," said Habershon, "the basics that can improve your standard of living or help you start a business. Solar gives you access to electricity, next you buy a fridge, so you can keep food longer, and a TV, so you can watch the Premier League. Then you can charge people to come and watch it and serve them a cold drink, so you're starting a business that you can make pay."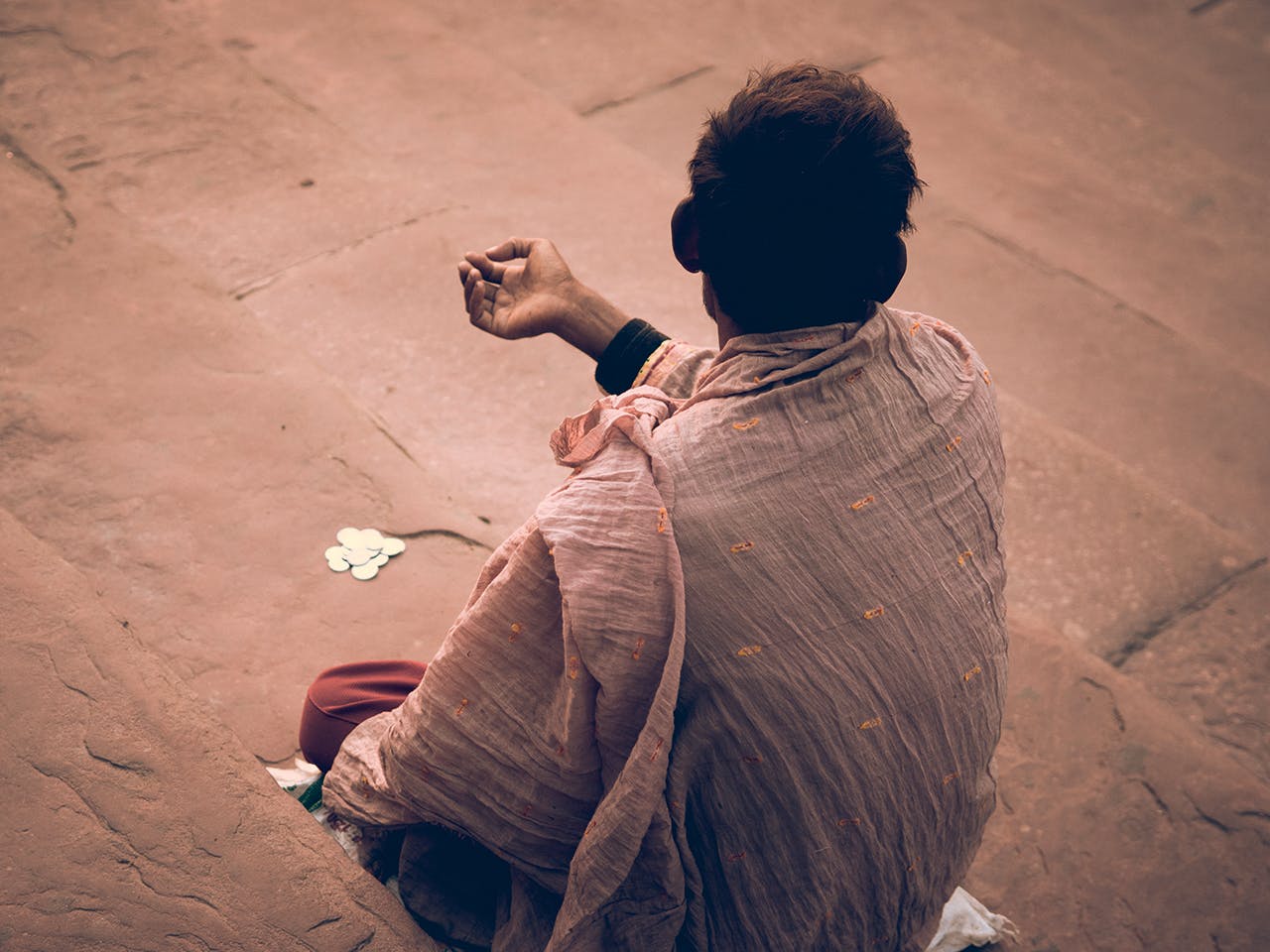 Although there are some concerns that this "consumption" model is boosting the coffers of companies while potentially saddling buyers with unsustainable debt, it also empowers people to diversify their incomes. And having a more secure source of energy provides other benefits. People can save valuable time rather than walking long distances to charge their phones, while students can study after nightfall rather than being confined to working in daylight hours. 
Proponents of electronic payments and alternative currencies argue that e-payment systems make it easier to keep track of how much money is being spent, where it is being spent, and by whom. This is especially true when these systems and currencies operate on blockchain or distributed ledger technology. It is harder to erase records of transactions from electronic systems—and almost impossible to do so from transactions recorded using blockchains, experts say—than it is to be completely certain where cash has been spent. 
For example, one of the unintended benefits of mobile payments is that they may have helped to improve accountability for NGO field operatives. Adriana Poglia, director of operations at Peace Child International, a UK-based sustainability and youth empowerment charity, gives the example of taxi drivers accepting mobile payments as one way in which transparency and accountability has improved. This has eliminated the problems of asking for, or losing, receipts and wondering which budget to offset missing bills against. NGOs also know how money has really been spent, and on what. 
Mobile payments also reduce the risks for field workers, Poglia added. "People don't have to carry large amounts of cash. It's safer if money is stored electronically." 
The systems have also helped to reveal and stamp out low-level corruption in some countries. For example, Afghan police officers who had their salaries paid via mobile phone suddenly found their incomes had increased, as corrupt officials were no longer able to skim money from their pay packets. 
The increasing use of mobile money and blockchain technologies is likely to shape the future of cash. In 2015, the contactless payments market was valued at $4.5 billion. It is projected to be worth more than $1,000 billion by 2019. But guessing an end-date for the complete disappearance of cash is hard, and letting go of physical money may be more difficult in the West, which has a greater historical attachment to folding bills and clanking coins. 
Speaking in 2017 at an international conference called the War on Cash, Stefan Hardt, director general of cash management at Germany's central bank, pointed out that a 2014 survey by the Dutch central bank found that people who buy goods with cash have a greater attachment to things they paid for with real money, versus goods they had paid for in other ways. 
To find out why German consumers prefer one payment mechanism over another, Hardt announced that the Bundesbank would be carrying out a similar survey: "It is very important for the policymakers of a central bank, in particular, to be familiar with the key psychological aspects and effects of its citizens' choice of payment medium. That makes it easier to gauge how the different means of payment will be used in the future." 
For many people in Western nations, the diminishing importance of hard cash is something to be concerned or even fearful about, but that fear is far from universal. Jatropha's Alpha Bacar Barry, from his perspective in Guinea in West Africa, is more sanguine about the eventual disappearance of cash in developing nations. 
"From what we've witnessed these last 10 years with mobile money, I think money will completely disappear with the blockchain and Bitcoin-type currencies," he said. 
"At the same time, we Africans have only been using currencies such as notes for about 100 years," Barry added. "We were used to exchanging goods. Losing cash won't be as disruptive as it might be, because money has not been part of our culture for as long as it has been elsewhere."