Getting shut out of the World Health Assembly gathering last year at the behest of China was a bitter pill for Taiwan to swallow. But a repeat ban this year signals a worrisome trend that Taiwan fears might imperil its own 23 million citizens as well as creating a loophole in global health security networks that risks lives around the world. 
"We want to make sure that not inviting Taiwan to the WHA doesn't become the new normal," Peiyung Hsu, director general of the Department of International Organizations at the Ministry of Foreign Affairs, recently told a group of Western journalists in Taipei. "Taiwan must be included in the global medical security network. Excluding us violates World Health Organization rules and deprives Taiwanese people of their human rights." 
The move also robs the global community of input from a country that has eradicated polio—one of the topics addressed during the annual meeting of the WHA, which is WHO's policy-setting body—and made great strides against viral hepatitis, another issue on the WHA agenda. Without access to the information shared at the assembly, Taiwan fears it will miss out on valuable data needed to tackle both new and known diseases. Extensive transport and trade links that connect Taiwan to the rest of the world make the country particularly relevant in the case of global epidemics. 
The self-governed democracy had been an official observer at the WHA since 2009, allowing it to play a part in the global fight against disease. Taiwan isn't a member of the United Nations—or any of its institutions, including the WHO—because it's not a sovereign state. China claims the island as part of its territory and has successfully thwarted Taiwanese aspirations to win recognition as a fully fledged independent country. 
China's acceptance of Taiwan's WHA observer status, under the name Chinese Taipei, was good for Taiwan. But author Björn Alexander Lindemann argues that it brought greater gains to China, whose recent U-turn removed the "eye-catching and highly visible issue of Taiwan in the WHO from the agenda" and enabled Beijing to present itself as the gatekeeper for Taiwan's WHO participation. 
"Taiwan still remained excluded from most WHO activities and mechanisms and continued to face numerous difficulties with regard to its status and nomenclature due to Beijing's efforts to present Taiwan as a province of China in the WHO," Lindemann wrote in Cross-Strait Relations and International Organizations: Taiwan's Participation in IGOs in the Context of its Relationship with China. "After initial progress, the cross-strait rapprochement did not result in Taiwan's achieving any further improvements in terms of its international space in the WHO." 
And since last year, Beijing has also blocked Taiwan's attendance at the WHA to pressure Taiwanese President Tsai Ing-wen, who took office in May 2016, into recognizing the so-called 1992 consensus. This joint understanding—which embodies the "one China" principle, but with different interpretations on each side—served as the foundation for cross-strait relations for years until Tsai was elected and refused to affirm it. 
As a permanent member of the UN Security Council (a seat Taiwan once occupied), China wields considerable power over the WHO. Many officials in Taiwan and elsewhere believe WHO Director-General Tedros Adhanom Ghebreyesus ignored Taiwanese appeals to attend the May 21–26 WHA because he's overly friendly with China, which he visited last year. Several international medical and health associations, as well as Taiwanese allies including the United States, Britain, Canada, France, and Japan, unsuccessfully tried to get the WHO chief to change his mind.
WHO spokeswoman Fadéla Chaib said in an interview that the health agency "would look forward to facilitating the future participation of Taiwanese observers" in the assembly "if and when cross-strait understanding on WHA participation is restored." 
According to Chaib, Taiwanese experts "regularly participate in relevant WHO technical meetings"—a statement Taiwanese health officials dispute—and the agency works with a Taiwanese point of contact for the International Health Regulations. "This helps support the IHR's objective of safeguarding people everywhere against the international spread of disease, including epidemics," she said.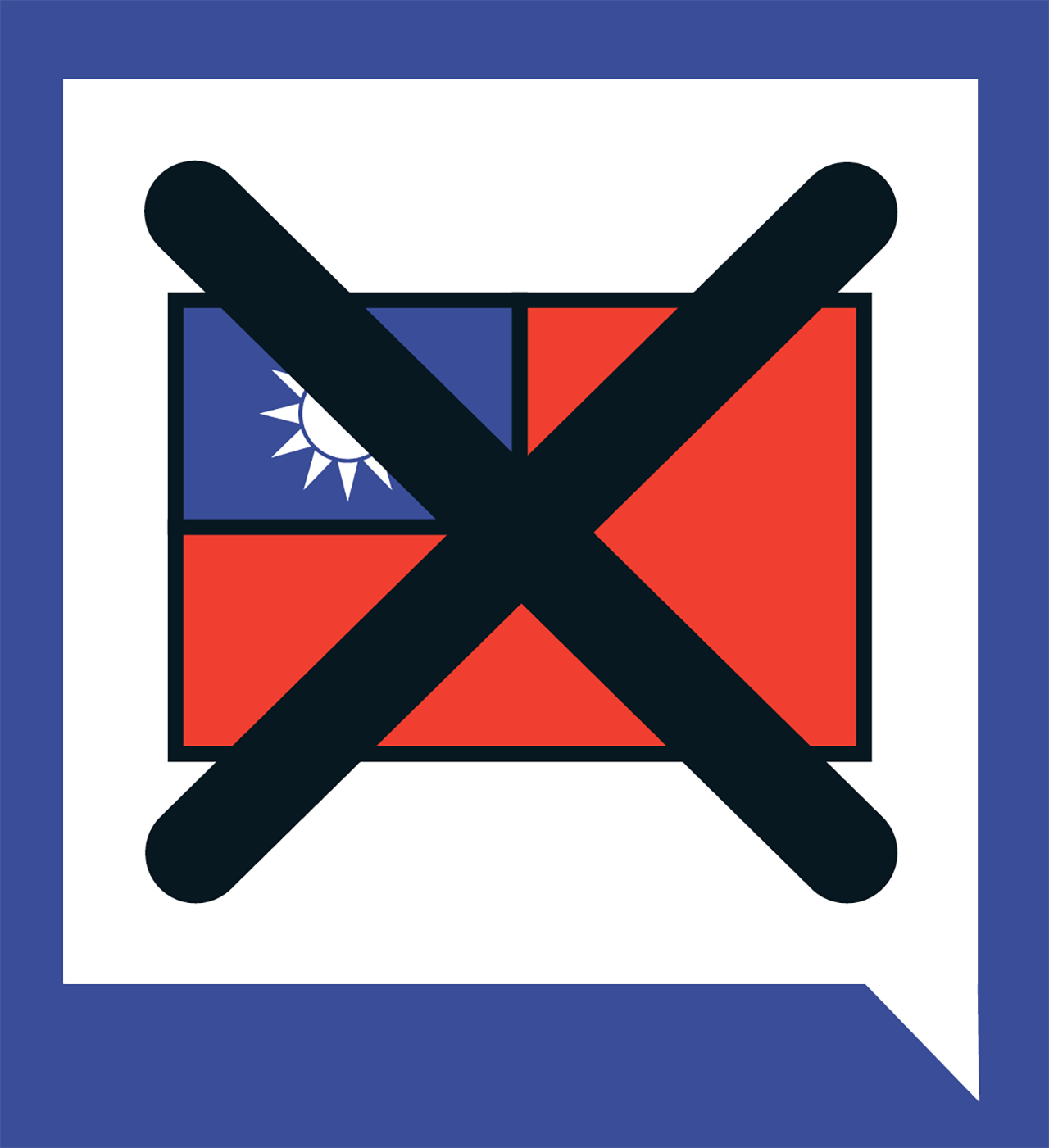 The IHR is a legal instrument that requires 196 countries to report certain disease outbreaks and public health events to the WHO. Taiwan's Centers for Disease Control were officially included in the IHR in 2009. However, the country, "as a province of China, cannot be a party to the IHR," according to a 2010 WHO memorandum. Still, Taiwan adheres to the regulations and voluntarily works with the global health community on initiatives such as WHO's Joint External Evaluation, which assesses a nation's capacity to prevent, detect and respond to public health threats as part of the IHR monitoring and evaluation framework. 
Despite the WHO snub on the WHA, Taiwan sent a delegation to Geneva, Switzerland, anyway. The group, led by health minister Chen Shih-chung, attempted to meet with health representatives from other nations on the sidelines of the WHA, which had the theme "universal health coverage." Indeed, Tedros has argued many times that universal healthcare not only improves health, but also reduces poverty, creates jobs, drives economic growth, promotes gender equality, and protects people against epidemics. 
The striking centerpiece of his vision is a "triple billion" target: a billion more people with health coverage, a billion more made safer, and a billion more whose lives are improved. During his campaign to lead the WHO, Tedros called for equality of healthcare and said no one should be left behind. Indeed, the WHO constitution says that "the enjoyment of the highest attainable standard of health is one of the fundamental rights of every human being without distinction of race, religion, political belief, economic and social condition." 
Excluding Taiwan, where more than 99 percent of the population is covered by universal healthcare, runs counter to Tedros's goals and the WHO constitution, Chen said in an interview. He called the National Health Insurance program a global benchmark in universal coverage, where all citizens and foreign residents—even the country's 60,000 prison inmates—are covered, at a cost of just over 6 percent of gross domestic product in 2016 (compared with 17.2 percent in the United States). 
Taiwan has also developed highly effective programs to prevent epidemics, and made significant medical breakthroughs in tackling communicable and non-communicable diseases. The small island nation has spent more than $6 billion on international health since 1996 and has trained medical professionals from countries in Asia, Africa, South America, and the South Pacific. With such a wealth of experience to share, Chen said, Taiwan could help the WHO realize its top priority. 
"We are perfectly capable of providing assistance in world healthcare," he said. "We have a lot of experience in containing, controlling and preventing communicable diseases" such as dengue fever, severe acute respiratory syndrome and hepatitis C. "Taiwan is able to prevent these kinds of epidemics at its door, and we can share our experience with other countries." 
Several years ago, for instance, Taiwan experienced serious outbreaks of dengue fever, a mosquito-borne viral infection that is rapidly spreading and now threatens about half of the world's population, according to the WHO. Dengue hemorrhagic fever, also known as severe dengue, is "the leading cause of serious illness and death among children in some Asian and Latin American countries," according to the WHO. 
More than 15,700 cases of the disease were reported in Taiwan in 2014, including 136 cases of severe dengue—20 of which were fatal. But just two years later, there were only 10 cases of dengue fever in the country, though the disease remains a threat in Southeast Asia. 
Taipei is also keen to avoid a catastrophe similar to the one that struck 15 years ago, when severe acute respiratory syndrome swept across the island. The pneumonia-like disease spread rapidly: some 668 cases (27 percent of which proved fatal) were reported in less than five months, and tens of thousands of people were quarantined. By the time it was over, SARS had killed 37 people in Taiwan. 
Taiwanese officials had to deal not only with public panic, but also the refusal of the WHO, which was coordinating a global investigation into SARS, to give Taiwan access to the virus and data about the respiratory illness. Instead, Taiwanese researchers were told to get the information from China. They got the same answer when they sought to obtain materials such as diagnostic reagents and antibody tests distributed by WHO to test probable SARS cases for the coronavirus thought to be responsible. The WHO also only sent a delegation to Taiwan in May 2003—two months after Taipei first asked for help. 
The only support came from the U.S. Centers for Disease Control, which gave the virus to Taiwan so it could perform its own molecular diagnosis. Still, when the WHO asked Taiwan to report all probable cases of SARS, Taiwan complied, in what authorities ascribe to transparency in global health concerns. 
Chen believes the WHO's sluggish reaction to SARS in Taiwan "led to losses in the economy and to loss of life." Keeping Taiwan away from the WHA means the country will continue to miss out on information about diseases such as Middle East respiratory syndrome, Ebola, and Zika that is disseminated at the assembly. With 60 million passengers passing through Taiwanese airports every year, good border controls depend on having the latest pandemic information, Chen said. Taiwan also wants to learn about strategies for early diagnosis and treatment of new diseases—information that is also shared at the WHA. 
Excluding a country from the WHA for political reasons creates a gap in the global epidemic prevention network and represents an international threat, Chen said. "It also means a loss to the world community, because it will have lost a capable ally." 
As he points out, diseases know no borders.