Jodi Hilton has traveled the world capturing images and stories of those caught up in conflicts and disasters. By sharing her work, we recognize that life goes on for many people—including those we see in Jodi's pictures—despite their circumstances. Hilton's photos have appeared in The New York Times, The Wall Street Journal, and The Washington Post, among many other publications.Above, two girls with one of their surviving goats in Nepal's Lalitpur District, after the 2015 earthquake, which killed 9,000 people and countless animals, including livestock; this created hardships for farmers and rural communities here, which depend on animals for food.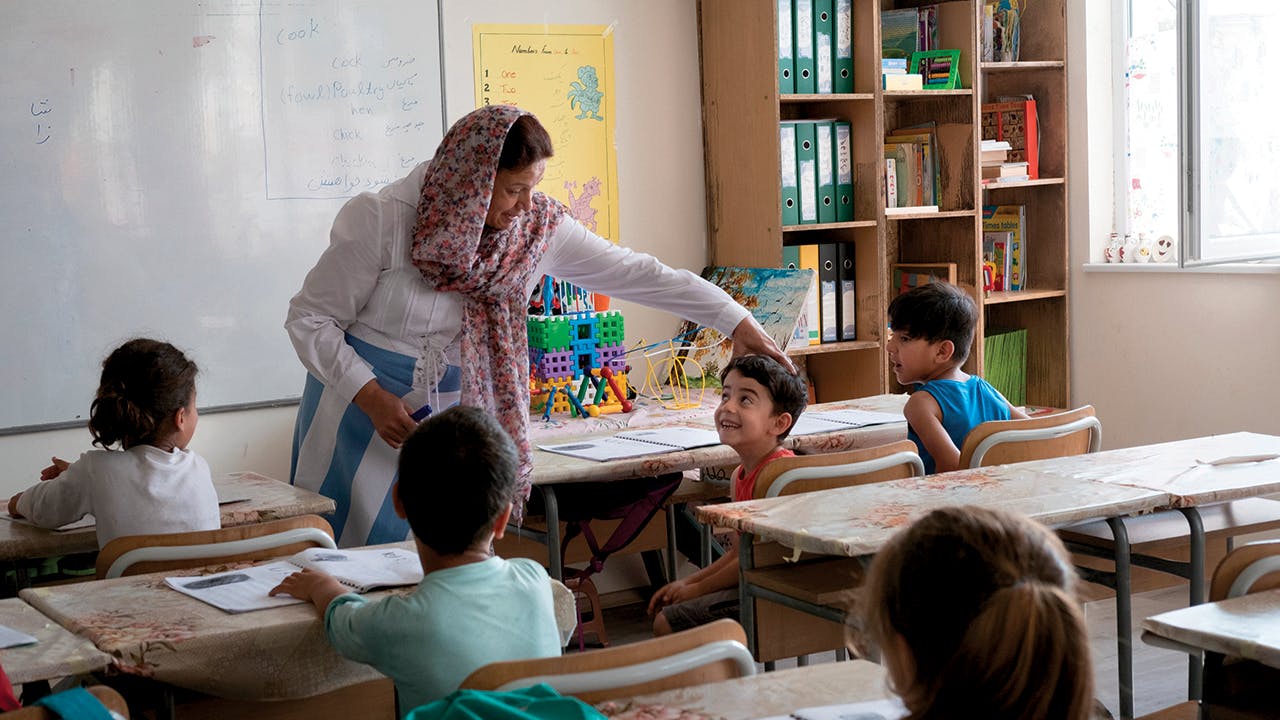 Saleha Naimi, an Afghan refugee, is the director and main instructor at an Afghan school at a refugee center in Harmanli, Bulgaria. In Afghanistan, she was a teacher and school principal.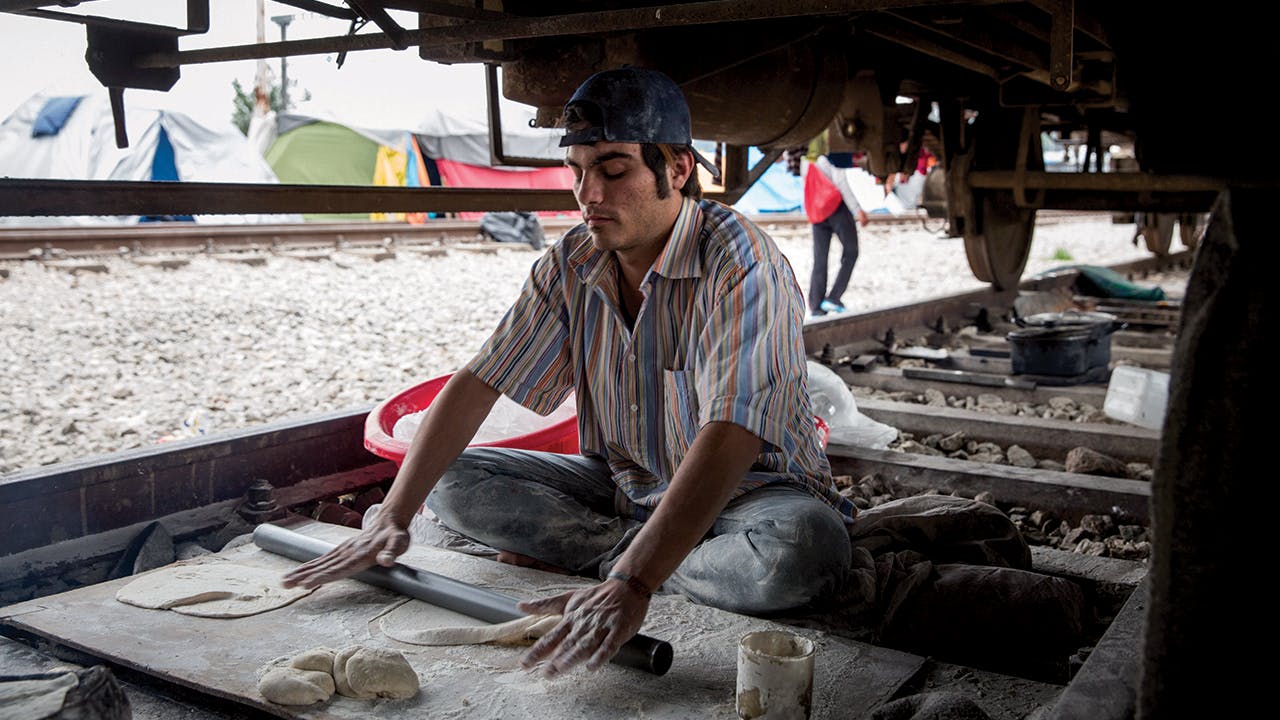 Makmoud Nakarch rolls out dough to make Syrian f latbread in his bakery under a cargo train parked at the Idomeni Camp in Greece. In 2016, after European borders were closed, more than 14,000 asylum-seekers were stranded, living in the area for months.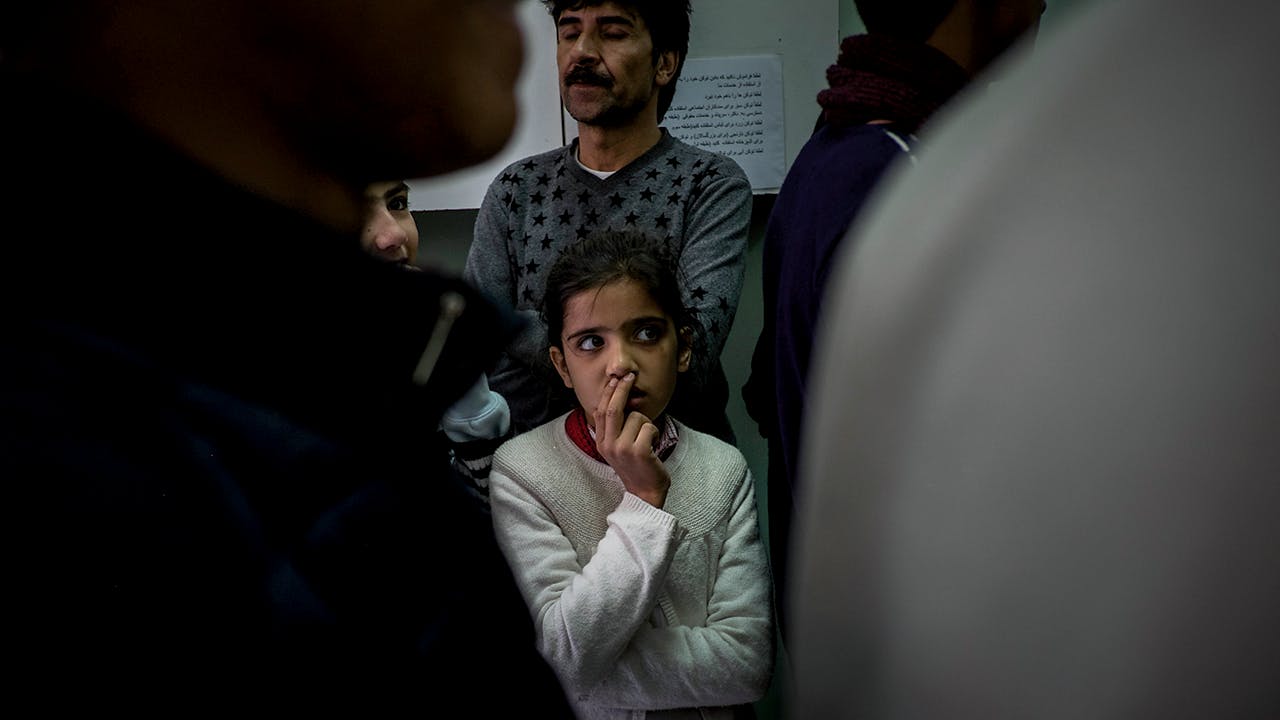 Migrants, refugees, and asylum-seekers line up to receive a free meal at Caritas in Athens, Greece. Caritas serves daily meals to hundreds of people in addition to providing other services, including health and legal aid.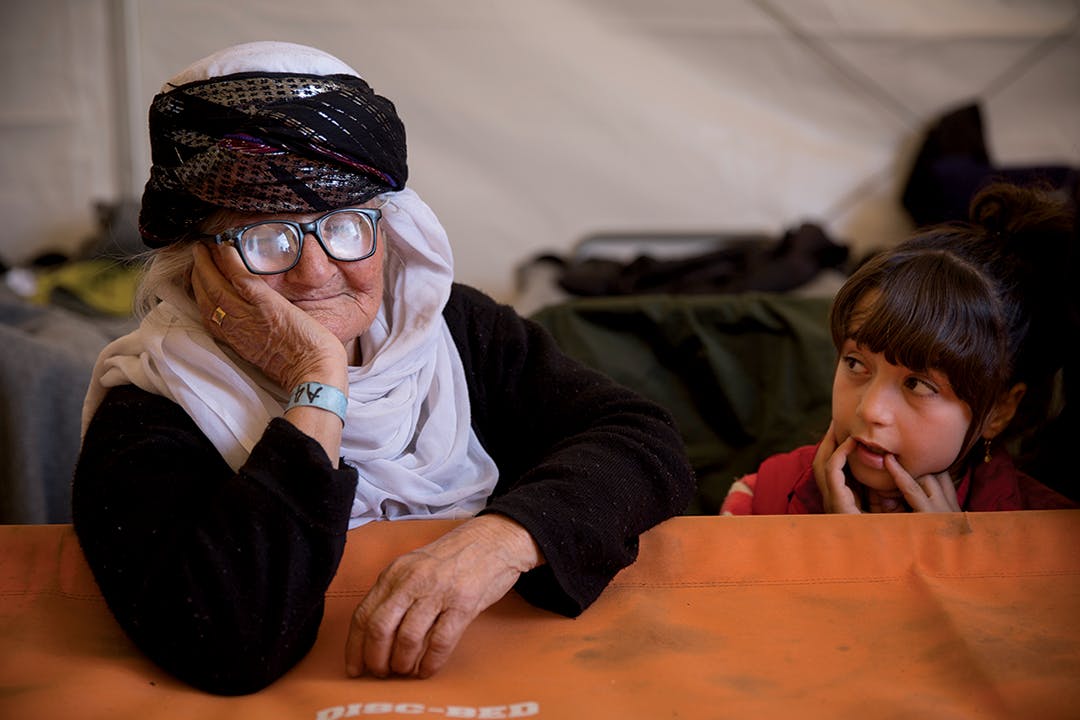 Shereen, an 85 year-old Yazidi grandmother who escaped the ISIS onslaught in Sinjar (aka Shengal), Iraq, in a tent at Idomeni Camp in Greece. One of her two grown sons is in Germany, the other in Sweden. Akram Hamo, her nephew, said he and his family helped bring her to Europe.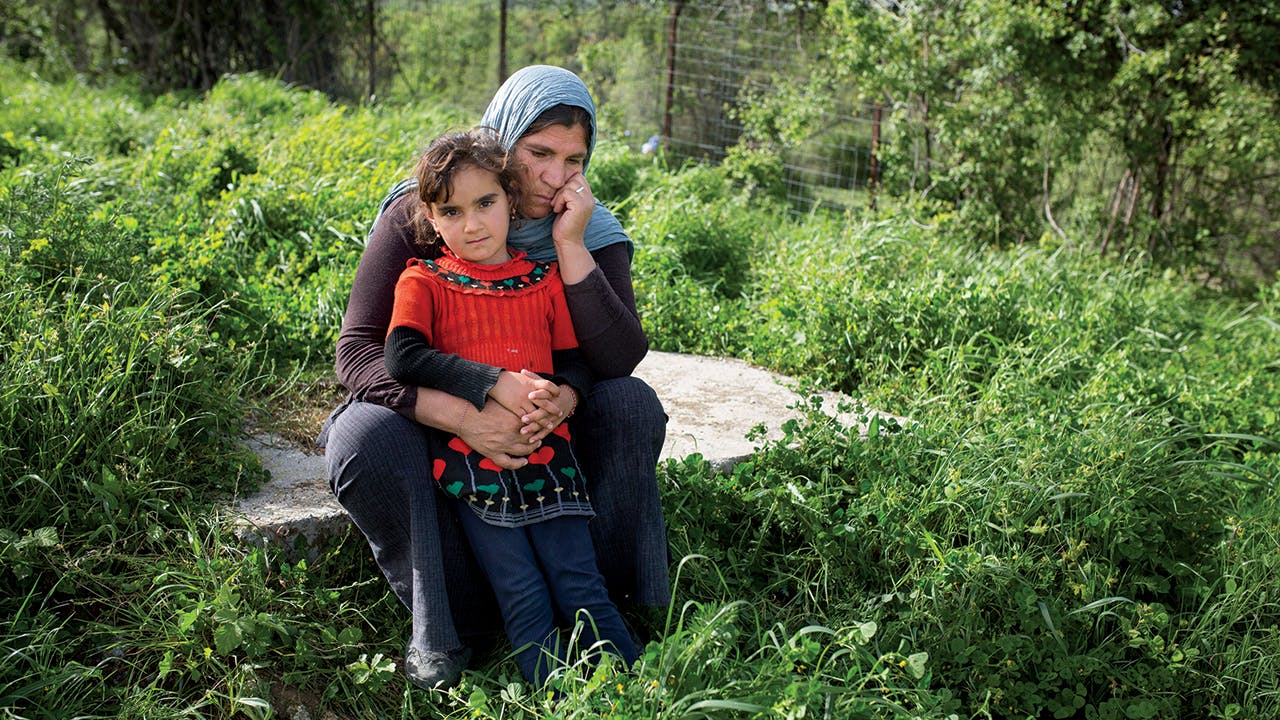 Nurfa, a Yazidi refugee woman, with her granddaughter, Julia, at Petra Camp in Greece, after escaping ISIS attacks on their homes and villages in Iraq. Many Yazidis were killed during the attacks, while others were captured and enslaved. The lucky ones made it to Europe, where they found themselves, along with tens of thousands of other asylum-seekers, stuck in Greece.