ON APRIL 21, 2018, WITH TELEVISION coverage of erupting protests censored from the air, Nicaraguans turned to social media for breaking news. Ángel Gahona, a local journalist, was among many reporting live on Facebook—until a shot rang out, and viewers watched Gahona fall to the ground, dead. 
Gahona was one of the first of over 300 deaths, as Nicaragua's civic protests spiraled into a chaotic national uprising that's brought demands for early elections and protesters who have kept the government from cities for weeks at a time. In the months since, the two sides of the political conf lict have fought for the fate of Nicaragua as much online as they have in the country's streets, many of which until recently were barricaded. 
Before the crisis began, older Nicaraguans thought their youth apolitical. They were "embracing spaces separate from traditional politics," says Elvira Cuadra, a sociologist and director of the Nicaraguan Center for Communications Research, and instead occupied "virtual spaces, like Twitter and Facebook," where, even in early 2018, "political messaging wasn't penetrating." 
But on April 18, when police attacked demonstrators protesting pension reforms proposed by President Daniel Ortega, students surged into the streets in their defense, triggering a violent response from government supporters. Two dozen died that first week, including Gahona. 
Protests in Nicaragua had faced repression before — state forces had attacked protests against a proposed interoceanic canal that threatened to dispossess thousands of landowners, for example. But those demonstrators had largely been peasant farmers. 
"They weren't digitally literate, weren't making viral content or recording anything," recalls Manuel Díaz, the man behind Bacanalnica, one of Nicaragua's biggest social media presences. "We were apathetic because we weren't seeing it." 
When students bore the brunt of the violence in mid- April, the dynamic irrevocably reversed. Accustomed to using smartphones to film daily experiences, they flooded the country with photos and videos of their conflict with state forces. 
Outrage spread like wildfire. Protests erupted nationwide, eventually bringing the country's economy and daily functioning to a grinding halt. Leaders from across civil society called for early elections to oust Ortega, whose term ends in 2021. "Virtual spaces suddenly became the most essential resource of the civic protest movement," Cuadra says. Facebook was transformed into a place to watch events filmed live, and Twitter became a forum for planning protests, denouncing abuses, and debating the issues.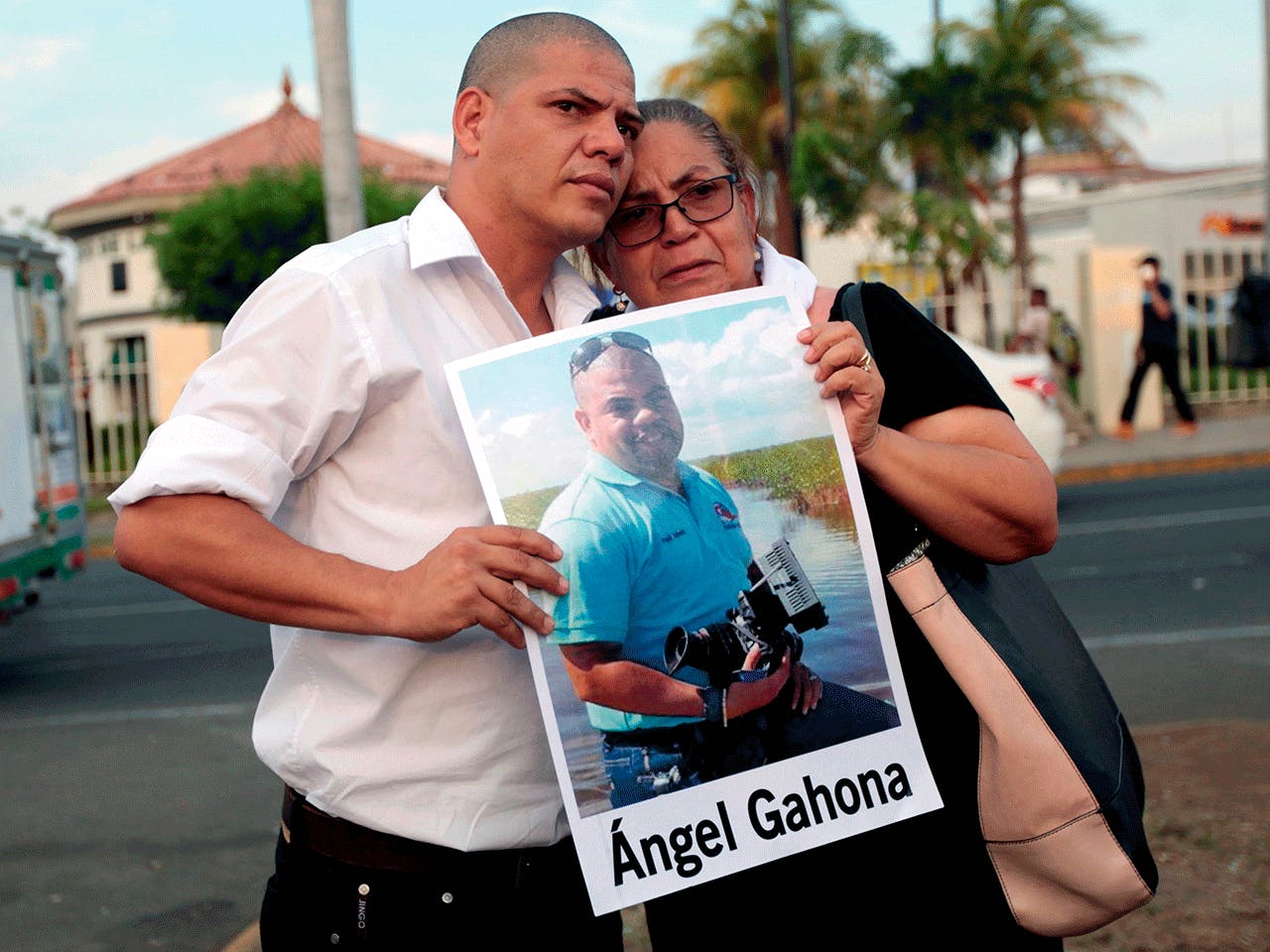 "The government underestimated social media," Cuadra says. "When the protests broke out, they didn't expect social media to become this energizing political force, so they were left a few steps behind." 
But nearly as fast as the protesters rallied around the social media tag #SOSNicaragua, Ortega's supporters began promoting #NicaraguaQuierePaz ("Nicaragua wants peace"), a refrain that echoed the administration's claims that the citizenry really just wanted to get back to business as usual. 
It's hard to measure changes in social media usage in a country where, for instance, only a small fraction of the population have a Twitter account. But Cuadra says the country's seen an explosion of online activity. Average citizens post Facebook Live video of an alleged paramilitary attack, or tweet clips claiming to show violence perpetrated by protesters, only to have their political opponents immediately denounce the video as "fake news." Each side produces content at an astonishing rate, from memes to lengthy Facebook diatribes, and everything in between. 
THE TWO SIDES DO DIFFER IN THEIR APPROACH. Take their behavior on Twitter: The dueling hashtags, along with their respective advocates, evidence vastly different dynamics in dissemination of content on social media as well as engagement of their audiences. One side is best at engaging the outside world; the other, their own supporters and an echo chamber of bots. 
That's one of the key insights that Nicaraguan think tank Asuntos del Sur (ADS) found when they analyzed the behavior of Twitter accounts on both sides of the political conf lict at the height of the crisis in June. 
Nicaragua's opposition shows "an outward dynamic," one that has "more expansive, international networks," due to its efforts to engage international organizations in the Nicaraguan crisis, says Cristian León, the report's lead author and the director of political innovation at ADS. Accounts supporting Ortega's ruling Sandinista party, on the other hand, are more inward-looking, interacting in a less cross-networked way, and "generating an internal bubble to create an image of resonance of the discourse they're defending." 
The opposition is disorganized, organic, and interactive: Its accounts use language that's more varied than that of pro-government accounts, according to ADS analysis. They also engage more among themselves, León says, and "when they tweet, they're tagging the Inter-American Commission of Human Rights, or the Organization of American States, for example—because they're using social media to denounce [abuse]" and draw attention to the crisis. 
"Each side produces content at an astonishing rate, from memes to lengthy Facebook diatribes." 
The international community has paid attention, condemning Ortega's response to the demonstrations and sending human rights organizations to report on violations. The United States government has already sanctioned three officials tied to Ortega's administration, with more sanctions possible. 
Díaz sees the opposition's social media presence and efforts much as León does, noting it's "much larger, but also much less organized … there's no centralization." However, he also believes "this has become their strength." 
Cuadra describes how, in contrast, "the government's cyber-activists are glued to the party line." She points to memes as a prime example of this difference: "The [opposition] meme gallery has themes and messages in abundance, but the other side's memes only reiterate a rigid message, adhering to the government's spokespeople." 
When León ran a textual analysis of pro-government tweets, a few words quickly jumped out: "traitor," for one, and others accusing protesters of betraying their country. "It's an aggressive, repetitive discourse," he says. 
That level of messaging control is then amplified by automated accounts. Influencers on both sides of the conflict have "suspicious followers"—accounts that appear automated because they were recently made, lack a profile photo or description, or have very few followers, for example—but León found that they played a larger role in repeating pro-government messages. 
Analyzing the account of one of Ortega's sons, León noted that "whenever he tweets, some 20 accounts tweet the same thing instantly, because they're bots, and many of those accounts are Venezuelan." 
While the government aims to "normalize the crisis," León thinks the message has struggled to escape the Sandinista "echo chamber." 
EVEN IF THE GOVERNMENT SUPPORTERS' messages haven't percolated as well in international social media communities, that highly effective local resonance still matters for the future of Nicaragua's democracy. 
This is how governments and other political actors can manufacture a seemingly legitimate consensus, warns Sam Woolley, the director of the Digital Intelligence Lab at Institute for the Future (IFTF). By coordinating between real people, false accounts and bot armies, you make it difficult to distinguish between organic grassroots movements and ones made of "astroturf." 
The farthest-reaching social media initiative of the Nicaraguan government is the Red de Comunicadores, a Sandinista Youth initiative staffed and directed by young members of the party across the country. "The Red is everywhere, on Twitter, Facebook, the radio, YouTube, Snapchat, and Instagram," explains one of the project's regional coordinators, "Pancho." "We're promoting activities, actions, and programs aimed at young people," he says, boasting of a video game tournament the Red had recently organized. 
While Pancho stresses that the Red's content "isn't directly politicized," the organization does support the government's goals. In the context of the country's political crisis, he said, this has meant working to "calm people's panic" and "unmask fake news online—we search for solid facts to present the populace and reveals what's really happened when deceptive content has been disseminated." 
That's not all that Ortega supporters are doing online. They're also singling out and "doxxing" journalists, i.e., publishing their personal information and home addresses, and harassing prominent protesters. In León's analysis, doxxing has proven to be "one of the most effective strategies of the government," given its ability to impact the real world, helping curtail attendance at anti-government protests.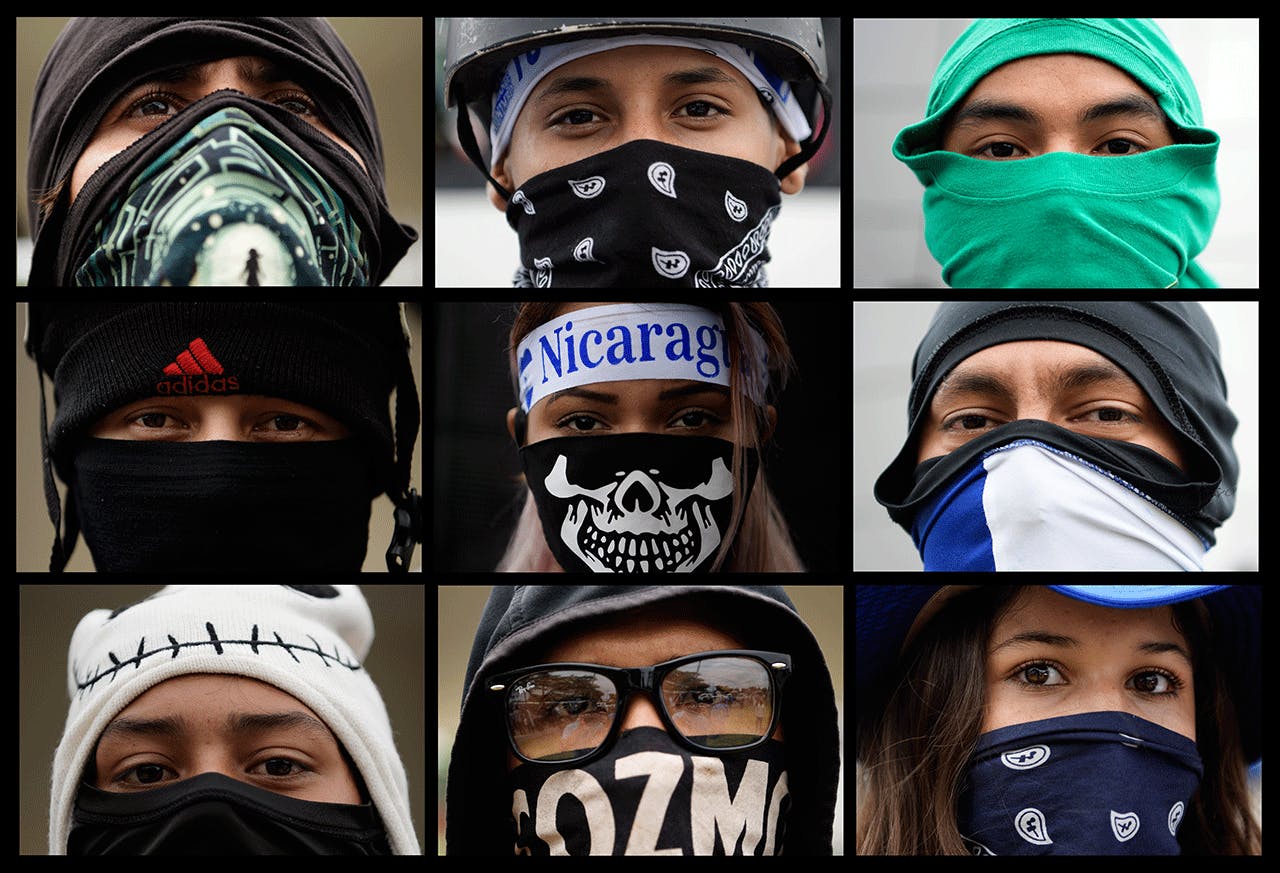 "Activists who were very vocal at the beginning of the crisis—once their personal information was published on Facebook—had to cease their activism and lower their profile. … Some had to leave the country for fear they'd be assaulted," he says. Pancho vehemently denies that government outlets like the Red de Comunicadores would be involved with doxxing or harassment. "It's inappropriate to publish that sort of information on social media," he says, laying blame instead on how "anyone can enter into [pro-government] Facebook groups, and you never know who's hidden behind the screen." 
BUT YOU DON'T HAVE TO HAVE GOVERNMENT employees sitting in government buildings, with a government budget, targeting activists and journalists for states to bear the responsibility—and reap the benefits. A definitive report published by IFTF on state-sponsored trolling this summer laid out the various ways governments deploy these campaigns: from executing it themselves (think Russia's Internet Research Agency) to coordinating it (as Venezuelan government officials do over Telegram chat rooms) or just inciting it with inflammatory rhetoric (think U.S. President Donald Trump's Twitter attacks). 
"Really what you have is a ladder scale of state responsibilities," says Camille Francois, who spearheaded the report when it was originally started at Google and now works as the director of research at Graphika, a social media intelligence firm. 
"The ability to propagandize has been democratized by social media." 
To be sure, pro-government accounts aren't the only ones singling out individuals to harass and intimidate. In September, for example, opposition activists published the home address, name, and photo of the daughter of a police commissioner who'd spearheaded a violent "cleansing campaign" of rebel strongholds. 
"The ability to propagandize has been democratized by social media," Woolley says. "So almost anyone can create and use social media as a mechanism for disinformation, misinformation, or harassment." 
And because the protesters lack a central authority and are more widespread, their doxxing can be even more intimidating. 
"I have friends inside the [Sandinista Party] or the government that are afraid when [the opposition] posts something," Díaz says. "While they may have tried to maintain a neutral position, when they become linked with all this [repression], they worry they'll face reprisals from their neighbors." 
It may be that the opposition has more sympathy in the streets, though in a country with no reliable polling, that might as well be measured by sampling the street graffiti as by the dueling hashtags themselves. But when it comes to the amount of time, resources, and expertise that groups can devote to coordinating online information campaigns, comparing them to the government is like comparing David to Goliath. Woolley says, "What a government can do with what we call state-sponsored trolling, as opposed to what the opposition can do to troll the government? They're night and day." 
While the opposition may have pioneered the political use of social media in Nicaragua, using it to champion their call for early elections, their dominance online might not last. 
"The Nicaraguan government will learn how to use social media in other ways, and how to take advantage of it as a platform," notes Marianne Díaz, a Venezuelan researcher for the human rights group Derechos Digitales. Just looking to the nearby governments of Venezuela and Ecuador, she says, they can "learn more subtle ways of shaping and shifting discourse without being so upfront." 
AS WITH VENEZUELA'S HUGO CHÁVEZ (AND HIS successor Nicolás Maduro), Ortega's time in office has coincided with the spread of internet access inside his nation. When Ortega was elected in 2006, just over 2 percent of the Nicaraguan population had access to the web. Last year, the figure topped 35 percent, according to a regional government report. 
That level of access has redrawn the nation's political landscape. Cuadra believes that "social media in Nicaragua has already transformed into the new space for politics, and there's no turning back from that." 
Five months into the conflict, she's right— Nicaraguans remain as active online as they were in its early days. But expectations for early elections, which soared in June, now are more measured. 
In León's view, the situation in Nicaragua, where activists are harassed and protest is repressed, inevitably breeds discontent. 
"But discontent is manageable," he warns. "It's very similar to what happened in Venezuela."