In many countries in the Western world, the struggle for LGBTQ rights over the past 50 years has resulted in the legalization of same-sex sexual activity, the introduction of gay marriage or civil partnership laws, and anti-discrimination protections. But the progress of queer rights on a global basis has been extremely uneven: over 70 countries currently outlaw same-sex relations.
Living an openly gay life can lead to a death sentence in Iran, one of a handful of nations that has the death penalty for homosexual intercourse. According to a document passed to the Telegraph by WikiLeaks, more than 4,000 LGBTQ people have been executed in the country since the 1979 Iranian revolution. Although the purported number of LGBTQ Iranians being executed has drastically fallen since the 1980s, there are still reports every year that indicate executions motivated by sexual orientation continue.
A 19-year-old boy called Hassan Afshar was hanged in 2016 after being convicted of "forced male-to-male anal intercourse," and two men were executed in 2014, ostensibly for sodomy. Many LGBTQ advocates believe the Iranian government is concealing the true reasons behind a number of other executions in an effort to stop condemnation from Western countries, NGOs, and LGBTQ rights organizations when anti-gay killings take place.
Of course, there is no definitive way to know the true rationale for the executions, due to the secrecy surrounding sentencing. The Iranian regime has said many of the suspected anti-LGBTQ executions were for vague "sex crimes" or rape, despite human rights groups routinely disputing these claims, and making it extremely difficult to accurately calculate the actual number of sexuality-related executions.
Afshar had no access to a lawyer and was executed within two months of his arrest. Consensual same-sex activity can also lead to fines, prison sentences, and corporal punishment. In this acutely dangerous environment, LGBTQ people look for safe ways to express themselves and establish nontraditional forms of community.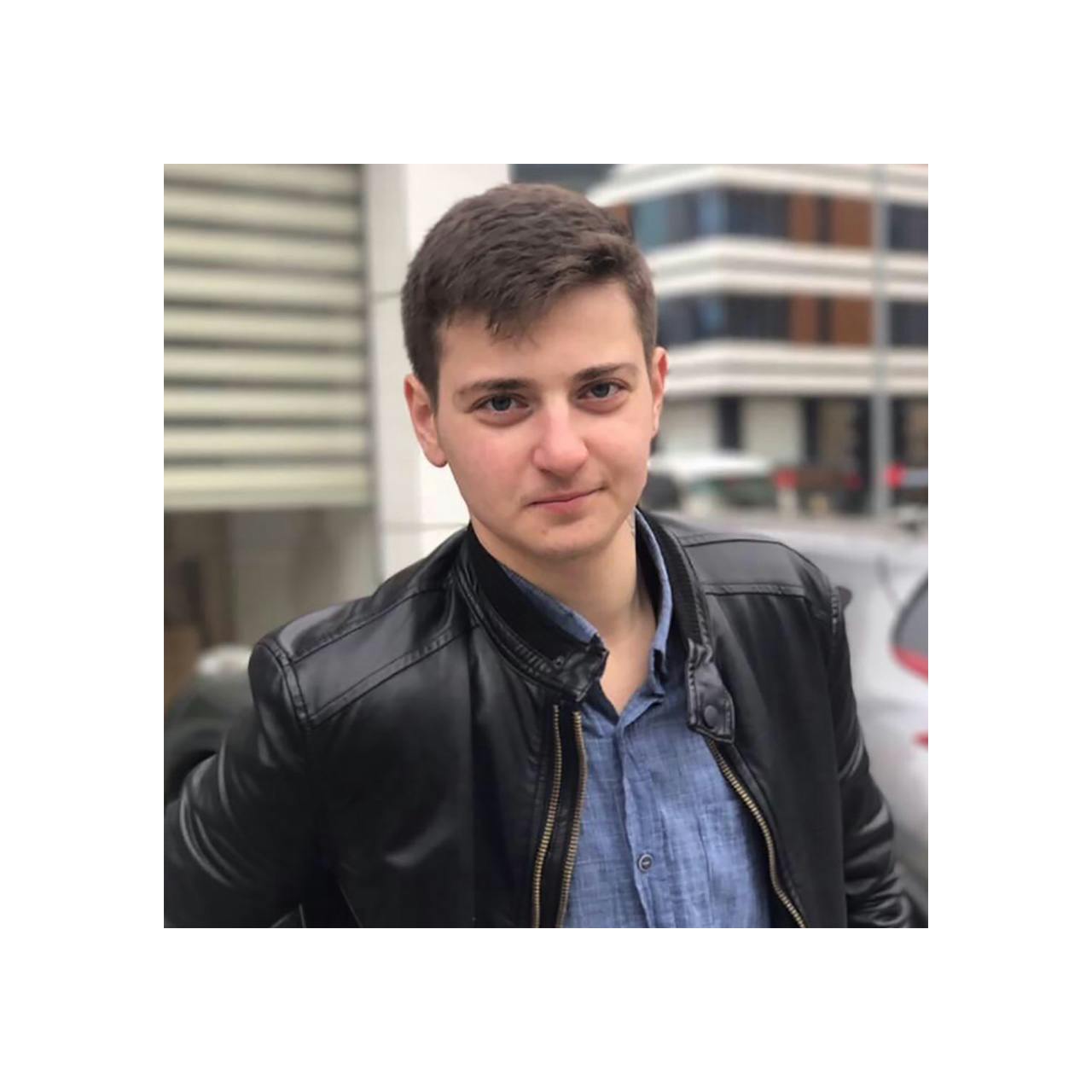 FARIMAN.
Systematic persecution from the repressive Iranian regime has driven LGBTQ Iranians to online platforms, namely Instagram, Twitter, and the messaging platform Telegram, where they are working to build essential communities. Zeynab Peyghambarzadeh, who lived in Iran until she was 26, has found Twitter to be the safest digital space.
"There are many Iranian LGBTQ individuals on Twitter who are tweeting about their everyday life in Iran or abroad and advocating for LGBTQ rights," says Peyghambarzadeh. "Many of them have a rainbow flag on their bio, so it's easy to find each other and to build a support network."
"We sometimes organize Twitter storms which are not as successful as the Iranian political Twitter storms, but still help us to share our experiences and feel less lonely," says Peyghambarzadeh, who is a board member of Spectrum, a queer feminist organisation.
In the offline world, such open displays of non-heterosexuality are simply impossible. From the Gasht-e Ershad ("Guidance Patrols" in Persian), who enforce strict Islamic codes, including ensuring those who are "improperly dressed" or engaging in homosexual behavior are punished, to widespread harassment from other Iranians in the street, living an openly LGBTQ life in Iran is fraught with danger.
"Today, I can say the only way to express yourself freely is using the internet," explains Fariman, a non-binary Iranian who fled from the Islamic Republic three years ago due to the discrimination faced because of their gender and sexual orientation. Now waiting in Turkey as a refugee for resettlement in another country, Fariman is able to maintain a sense of community and learn more about the different aspects of everyday queer life using these platforms. 
"I post my anger and share my love on Twitter and Instagram, and I have received support from people that I only know on the web. I found other people who are like me, so I wasn't alone anymore. In this way, I feel that I'm fighting against all the inequalities among people who understand and care for me," says Fariman.
Homophobic attitudes are deeply ingrained in every level of Iranian society, with countless Iranian officials and religious leaders describing LGBTQ people as "subhuman," "diseased," and "immoral." The level of vitriol directed at the LGBTQ community is intense, from the then-president of Iran, Mahmoud Ahmadinejad, declaring in 2007 that "In Iran, we don't have homosexuals," to a member of Iranian Parliament, Mehrdad Bazrpash, saying in 2012, "it is a great honor for the Islamic Republic to violate the rights of homosexuals."
Digital platforms may allow vibrant LGBTQ groups to thrive and provide a safe space for community development, but there are growing threats to LGBTQ Iranians attempting to keep their offline and online lives separate. Authorities have the power to identify LGBTQ people on insecure apps and social media, with dating apps like Grindr opening up users to blackmail and entrapment.
Telegram has been a popular solution for many in the Iranian LGBTQ community due to its strong security protocols. Its more than 200 million active users worldwide rely on the app to send and receive encrypted messages that come with the option of a "self-destruct timer" for additional security.
Iran's hard-line judiciary banned Telegram in April 2018 in a bid to reduce the anti-government protests that are mobilized on the app. Yet more than 40 million Iranians still use the app through virtual private networks (VPNs) and other domestic tools.
James Marchant, research manager at Small Media, a London-based nonprofit organization, has found an unsafe model is being implemented to bypass Telegram censorship. "What we're seeing is that Iranian-produced Telegram 'forks'—independently produced apps utilizing Telegram's source code—are being used by huge numbers of citizens, and are not being filtered by the government," explains Marchant. 
"Apps like Hotgram and Telegram allow users to make use of the functionalities of Telegram, but lack comprehensive privacy protections, and have potentially murky relationships with state security institutions." He adds, "If LGBTQ citizens are using these forked apps to create community groups and share resources, they could be leaving themselves open to government surveillance and potentially even arrest."
Whether it's the Iranian Cyber Police, the Islamic Revolutionary Guard Corps, or homophobic individuals, malicious actors are a real threat to LGBTQ Iranians online. In a poll of 806 LGBTQ Iranians carried out by Small Media last year, over 75 percent of respondents say they are worried about surveillance while viewing LGBTQ content. 
"For example, one gay man told us that he'd been threatened on Hornet [a gay social network] by an individual claiming to be an officer of Iran's Cyber Police—he later received another threatening SMS claiming to be from the Revolutionary Guard, telling him that he would soon be charged for sodomy," notes Marchant. The man wasn't sure if the message was actually sent by the Cyber Police or was an empty threat from a homophobic Iranian, but in such a dangerous environment the risk was too great to stay in the country, and he fled.
LGBTQ users of these platforms are at risk of being surveilled by the government, and many lack the security knowledge needed to ensure their anonymity is retained and that state security staff aren't privy to their communications. "Access to the filtered online platforms and websites can be harder for users who are less familiar with anti-filter software and VPNs," says Peyghambarzadeh, "but sooner or later, many of them manage to ask family members and friends for help, or pay a local shop to help them."
The use of proxies and VPNs is widespread in Iran, with millions of everyday Iranians using these bypasses to access censored sites. However, only government-approved VPNs are legal—and these are not secure, leaving the vast majority of LGBTQ Iranians to risk jail when using unsanctioned VPNs.
The presence of LGBTQ people and their allies in digital media is helping bring LGBTQ rights into mainstream discussion in Iran. In the Small Media survey, more than half of respondents believe that public attitudes toward LGBTQ people have improved since 2013, when President Mahmoud Ahmadinejad left office.
"Among LGBTQ people themselves, there's a general sense that society's slowly getting more tolerant," says Marchant. "Part of this is down to greater visibility in mainstream media—the music video for pop superstar Googoosh's song 'Behesht' featured a lesbian love story, while the TV star Behnoush Bakhtiari has brought her staunch public advocacy for trans rights to interviews on state TV."
Younger LGBTQ Iranians are also using these platforms to create content for their communities and make their voices heard outside of the traditional state-controlled media. From home-grown queer sexuality content to independent LGBTQ radio channel Ranginkaman, vital resources are being shared and amplified by social media users. 
"A lot of queer culture is still on the margins, but it's much easier for the wider population to catch glimpses of it—in both cultural imports and the Iranian media itself," says Marchant.
There are signs the increasing visibility of LGBTQ people in Iranian society is helping open up the debate about fundamental rights for queer people. International actors, too, have stepped up pressure on Iran over its anti-LGBTQ polices, most recently with the Trump administration announcing a global initiative to end the criminalization of homosexuality. But this conversation has a long way to go before meaningful improvements are made.
Government censorship is increasingly constricting community development and connection, as it becomes harder to communicate in a secure way. Further controls on access to online platforms will undoubtedly be damaging for LGBTQ Iranians, but queer people living in the country will make sure that the communities they have worked so hard to create won't be dismantled.
"I'm not living in Iran, but I will lose all my connection with people that I love and care about [if there are more limits on these services]," says Fariman. "I believe even after the restriction we will be able to find another way to communicate and stay in touch. We have seen the worst—restriction can't defeat us."