Through the vivid colors of her paintings, Lebanese-born visual artist Helen Zughaib engages with themes of displacement and the fight for acceptance. Twice evacuated from her home city of Beirut as a child, Zughaib feels personal empathy for the migrants, immigrants, and refugees that often appear in her work. Zughaib stresses that we are all connected, and through her art, she has found a way of assimilating herself while garnering acclaim along the way. Above, Syrian Migration #9.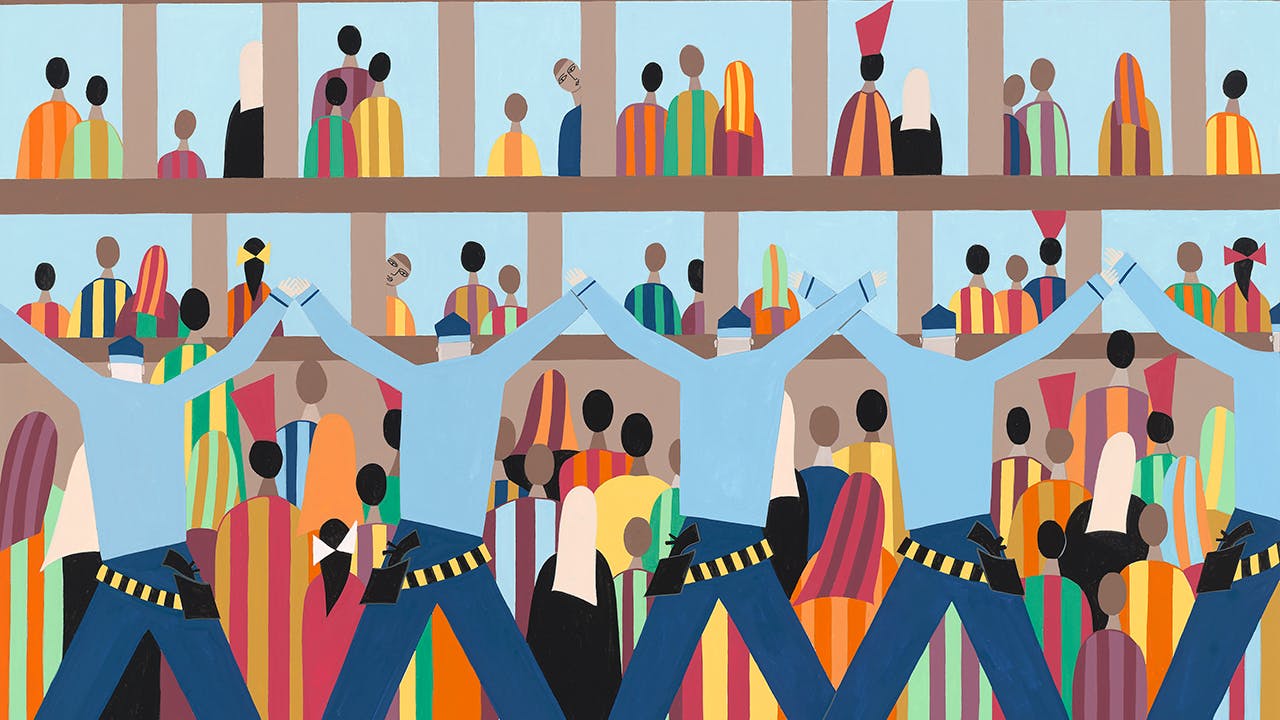 Syrian Migration #6.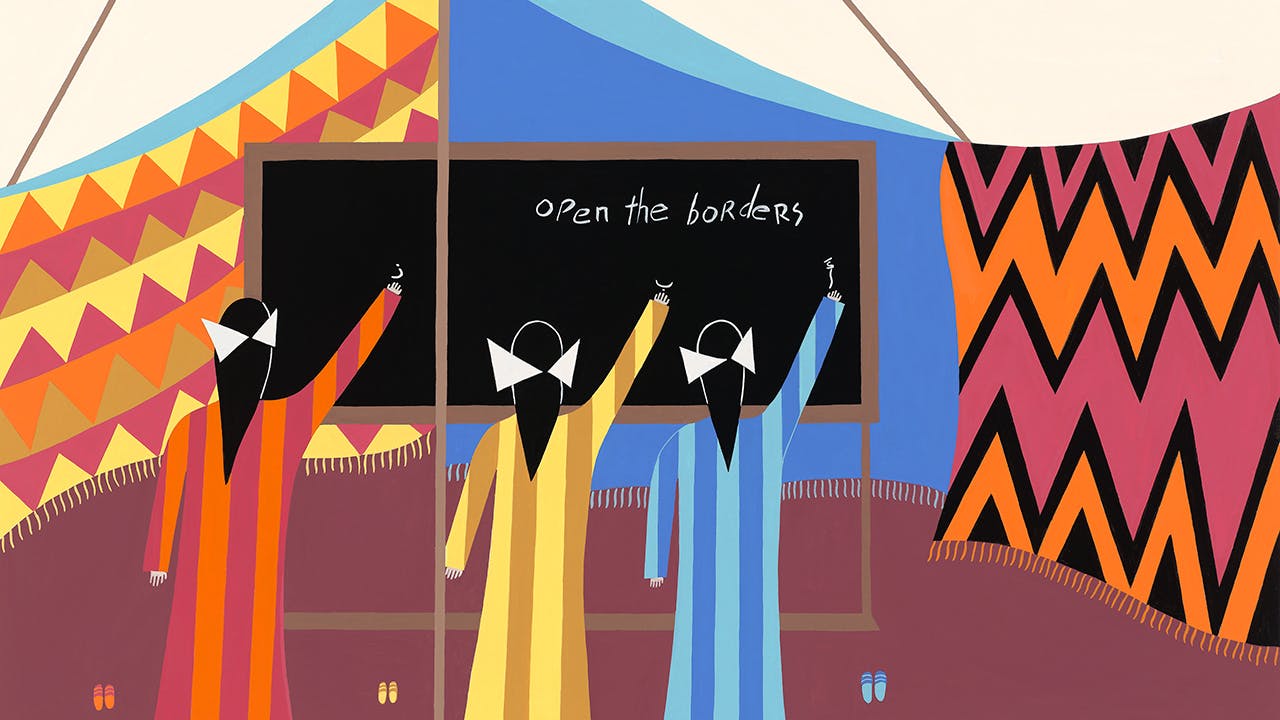 Syrian Migration #8.