THE VERSIUS ROBOTIC SURGERY system, developed by British company CMR Surgical, will be entering surgery suites in the United Kingdom as early as next year. Officially launched in September 2018, Versius is designed to perform remotely controlled, minimally invasive operations. The system is poised to challenge the da Vinci robotic system, an American analogue made by Intuitive Surgical that dominates the medical market around the world. 
Robotic surgical systems, which entered medical practice in 2001, have steadily risen in popularity since. They have improved the ability of doctors to complete more minimally invasive surgical procedures, which reduce recover y time for patients and mitigate the trauma of operations. However, to date these systems have been extremely expensive, which has limited their use in other surgical procedures. 
Some of the Versius system's innovations are its small size, portability, and cheaper price tag. "Biomimicking the human arm," explains a CMR Surgical press release, "Versius allows surgeons the freedom of port placement, but with the benefits of small fully wristed instruments." Because the system was also designed with the operator in mind, CMR believes the more comfortable ergonomic controls will "reduce stress and fatigue, offering the potential to extend the careers of surgeons."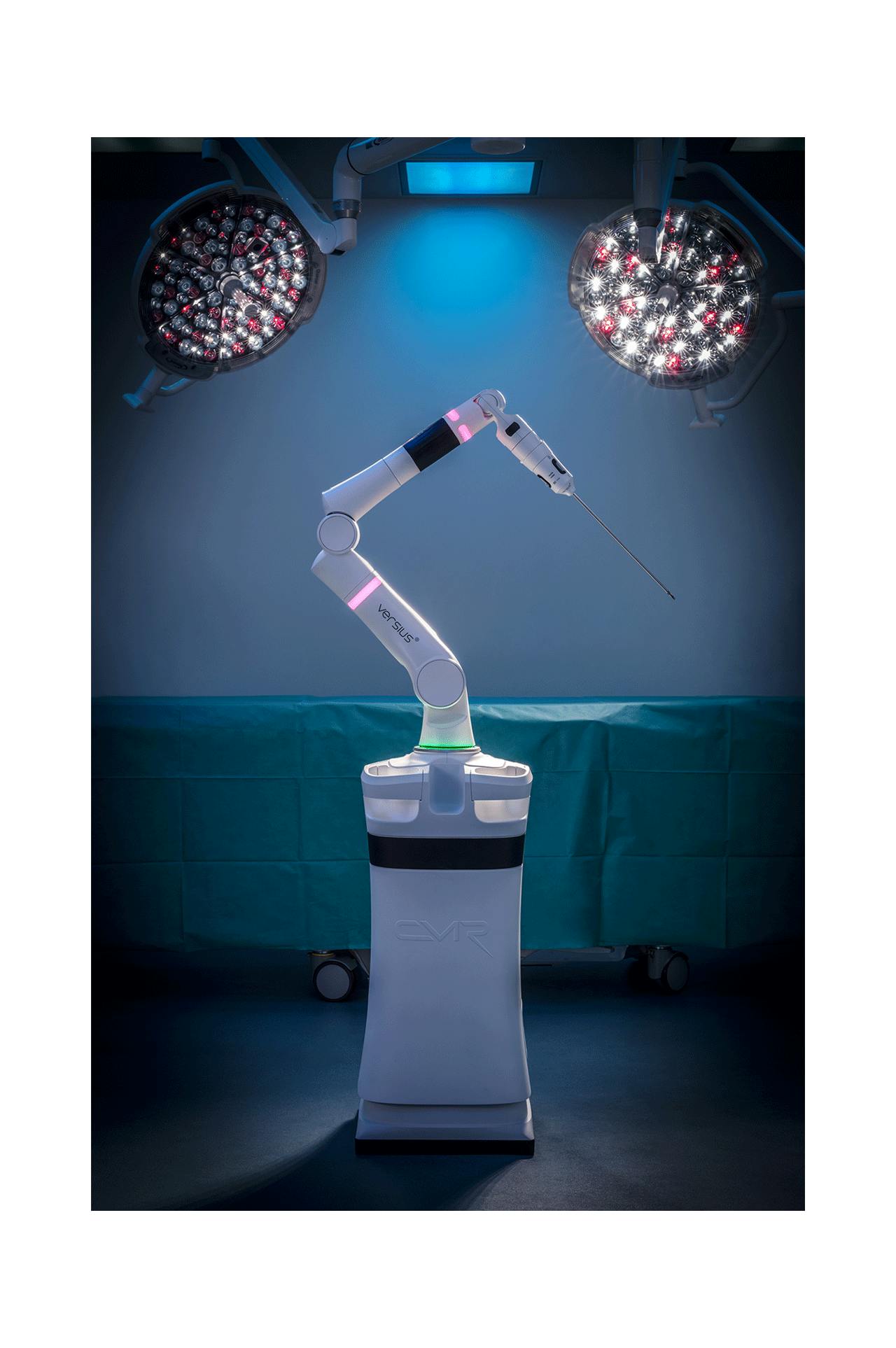 Coverage from the BBC noted that the system is expected to receive European health and safety approval within the next few months, with public rollout projected for early 2019. While the price of the Versius system has not been revealed as of this writing, its size, versatility, and anticipated economy will likely make it a strong competitor in the global robotic medical devices market.