ON MAY 9TH, 2018, HISTORY TOOK place in Malaysia. Until that day, the country had been ruled by the same coalition since the 1970s: Barisan Nasional (BN), led by the United Malays National Organization (UMNO). On that day the opposition Pakatan Harapan (PH) coalition swept to power, in an unprecedented show of citizen activism. 
"This has been a long struggle," says Bala Chelliah, president of Global Bersih ("Clean"), an umbrella group of nonprofits founded in 2011 that advocates for clean and fair elections in Malaysia. "Everyone played their role, and it all came together on May 9th."
While the entry of former Prime Minister Mahathir Mohamad as an opposition leader, the ongoing 1MDB scandal, and corruption cases in places like Sarawak were significant factors in the election, the role played by nonprofit advocacy groups and independent media was also crucial. These groups, united against a government bent on limiting civic discourse, built innovative tools aimed at providing voters with crucial information about the government's preelection actions and the scandals plaguing Prime Minister Najib Razak and other BN leaders. Such information and stories got little coverage through mainstream or traditional media, and the groups' grassroots efforts were the culmination of years of organizing and building civic and data tools and capacity.
It all started back in 2008, when BN lost its two-thirds parliamentary majority, which had up to then allowed the coalition to change the Malaysian constitution at will. The loss was the first concrete sign that its grip on power could be challenged at the ballot. Soon after, in 2011, two Malaysians previously working in the IT sector, Khairil Yusof and Ng Swee Meng, founded Sinar Project. The nonprofit civic tech initiative uses open-source software to build websites and systems to increase transparency in and about Malaysia's government. 
As Khairil explains, "Sinar started with the following goals: Promoting a culture of openness, making government information transparent, enabling electronic communication of government information, and increasing access to elected representatives and decision-makers." 
Another movement that began around the same time was Bersih 2.0, a broad civil-society coalition. Recognizable by their yellow shirts, participants held numerous rallies across Malaysia over the years, while also educating voters about the problems with Malaysia's broken electoral system.
"During 'Bersih five,' [there was] a road show that went to all the major cities and towns in Malaysia," says Chelliah, referring to the fifth mass rally for clean elections organized by the Bersih coalition. "Local committees were set up to help people understand what it means to have a two-party system, and have rights."
Many believed the 2013 election, due to the work of Bersih, Sinar Project, and others, would spawn significant change. Yet 2013 turned out to be a disappointment. While the opposition won the popular vote, they were still dozens of seats short of a parliamentary majority.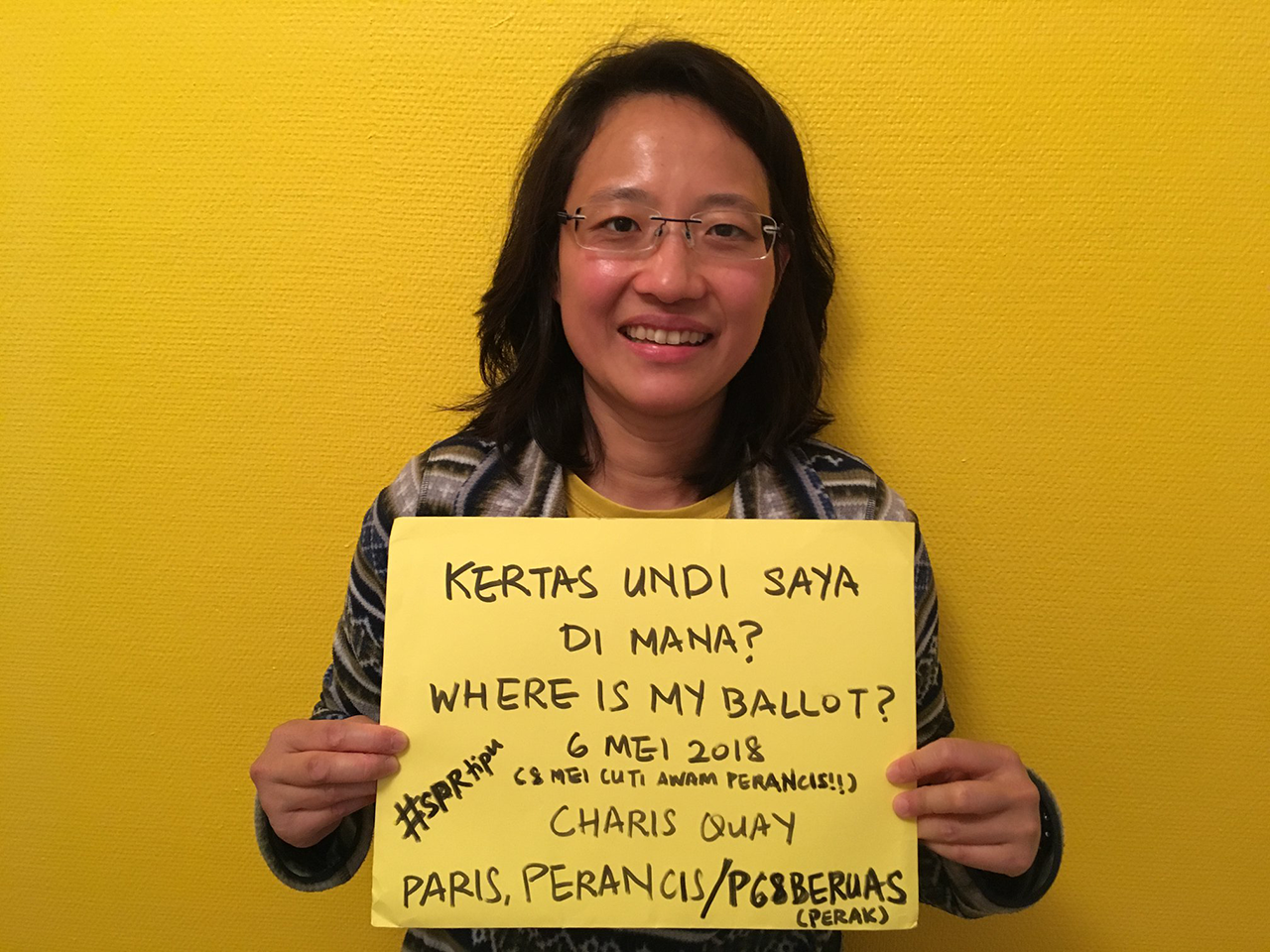 ONE REASON FOR THE SHORTFALL WAS unfairly and opaquely drawn parliamentary boundaries. Malaysia uses a first-past-the-post system for electing members of Parliament to its lower house. Every seat is won by whoever gets the most votes, making the drawing of boundaries critical.
"The electoral outcome can be fixed by changing election boundaries," says Danesh Chacko, mapping adviser for Tindak Malaysia, a nonprofit founded in 2008 as an electoral training initiative that morphed into a larger effort to move the country toward a genuine, multiparty democracy. 
But the entire boundary delineation process was far from transparent, and until recently, impossible for outside organizations to challenge. Boundary drawing was done behind closed doors, and the government obstructed external access to the proceedings. 
Tindak Malaysia decided to tackle these issues head on, embarking in 2012 on an intensive effort to digitize and analyze Malaysia's districts and boundaries. Advances in technology made this more practical than ever before— Geographic Information System (GIS) software and the ability to connect it to databases that volunteers could work on from any location were particularly helpful. 
Nevertheless, it was a cumbersome, labor-intensive process that often required trying to figure out precise boundaries from paper maps, paying for expensive voter files, and then linking broken, often incomplete data together. 
"Malaysia is poised to become a center for civic tech in the region."
Chacko played a key role in this. He got involved via a Facebook call for volunteers when he was living in Australia as one of the more than million-strong global Malaysian diaspora, and eager to take advantage of an opportunity to put his data and mapping skills to use for Malaysian democracy. 
IN 2015, TINDAK RELEASED ITS MAPS ONLINE. They showed two things: just how stacked the existing boundaries were in favor of BN's base of rural Malay voters, and how simple it would be to rebalance seats. So when the government tried to redelineate boundaries in 2016, opposition organizers were able to fight back, stalling the implementation until just a few months before the election. Postelection analysis has shown the delay made a significant impact. 
"Because the length was two years, Malaysians' political preferences changed," says Chacko. "It was meant to help BN win, but it went the other way." 
Redelineation was just one tactic. In fact, BN did nearly everything it could, short of ballot stuffing, to stack the election in its favor and ensure that there would never be a close call again. 
It got particularly bad in 2015, after The Wall Street Journal broke the story about how nearly $1 billion from a state-run development company, 1MDB, ended up in Prime Minister Najib Razak's bank account. Now the government clampdown expanded to the media. Various laws, including the colonial-era Sedition Act and the 2012 Security Offenses Act, were used to prevent journalists from covering the scandal, as the state apparatus squashed any attempts at independent investigations. 
Those who tried to bring attention to 1MDB were threatened, and some, like Bersih chair Maria Chin Abdullah, were even jailed. So when elections were finally called in April 2018, many media members and opposition allies were pessimistic. 
"For us at Sinar, and the same with all the other NGOs and press, we were under the assumption it was going to get worse," says Khairil. A hastily passed law that many feared could criminalize free speech, the "Anti–Fake News Bill 2018," was passed just weeks before the election. "Najib was going to win, and with the 'fake news' law, we were going to work under a more constrained environment after the elections." 
It looked even more challenging when voters realized the campaigning period would be 11 days—historically short—and that election day would fall on a Wednesday, a workday. Sinar Project had been working on a campaign site to inform voters about who was running in their districts and what their positions were. But the tight window meant that even if the site was up, the information was often nonexistent. 
"From day one, we knew that it not going to be very effective ... even many candidates were not prepared with many of their materials," says Khairil. Still, they did their best, and were able, via a partner, to scrape data from the government's official elections website, which they then posted on their open-data portal. They also crowdsourced data on censorship, using tools from the Open Observatory of Network Interference, since they expected that the government would try to censor or block potentially detrimental content. 
MALAYSIAINI, WHICH, BY THE TIME OF THE election was one of Malaysia's last remaining independent media outlets, took advantage of the data provided by Tindak and Sinar Project to fuel its own data journalism tools. One was a redelineation checker, released before the election. Redelineation had been so rushed that many Malaysians were unaware of their voting districts, and the government made little effort to inform voters. 
"This has been a long struggle."
"We provided people with the ability to check whether they had been shifted to a new constituency," says Aun Qi Koh, a reporter with Malaysiaini. "That was really popular, and that is one example of a service we provided prior to the election, apart from our daily news stories, as a public service."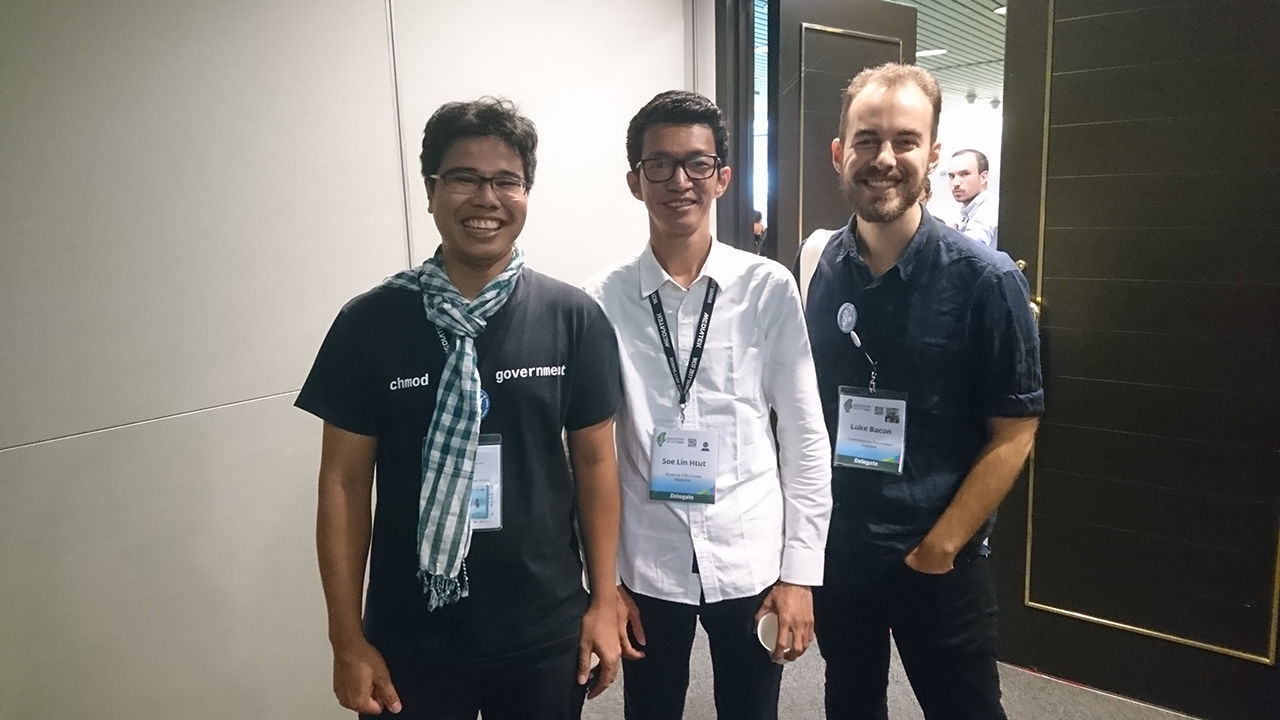 MALAYSIA NOW FINDS ITSELF IN THE MIDDLE of a dramatic, unprecedented civic awakening, providing a chance for those who spent years trying to bring about a change in government to redefine their role in the country. 
"It is an opportunity for NGOs to change," says Chelliah. "We were in the opposition, now we must play a role of nonpartisan actor, and ensure the rights of people are being protected by the government and the opposition." 
For Khairil and Sinar Project, this presents a unique opportunity for Malaysia to serve as a model for open civic tech and transparency for the region. "Malaysia is poised to become a center for civic tech in the region," says Khairil. Sinar is already partnering with similar organizations in Myanmar and hopes to grow their regional efforts. 
While it may have been unthinkable just a few years ago, the groundwork laid by Tindak Malaysia, Sinar Project, Bersih, and others will prove beneficial as Malaysia appears to continue to shift, as many hope it will, from a single-party state to a genuine, multiparty democracy. "For Malaysia, it took 20 years ... of gradual involvement," says Chelliah. "Even when the obstacles are so high, do not give up hope, because when the change comes, it will come very fast. We need to be persistent, to have the willpower to stay the course, and never doubt or not believe."